Lisa's Poetry - Lisa Mouhibian
So honored to have my poetry exhibited with Doron Gazit's Red Line Project. The Red Line is exhibited all over the world and seeks to highlight ecological dysfunction, both man made and natural. My poetry seeks to highlight how by our collective intent, we can bring awareness to, and positively impact this dysfunction.
I was inspired to write these poems after seeing Doron's spectacular highlight of our planet's destruction with his beautiful, flowing Red Line and his Sculpting the Wind exhibitions. I believe that by bringing attention and awareness to the disintegration of our Mother Earth we can stop and even rectify this. And in the process bring a much larger global awareness to the beauty and destruction of our wondrous planet.
Such gratitude to Doron for bringing this awareness in such a beautiful and inspired way.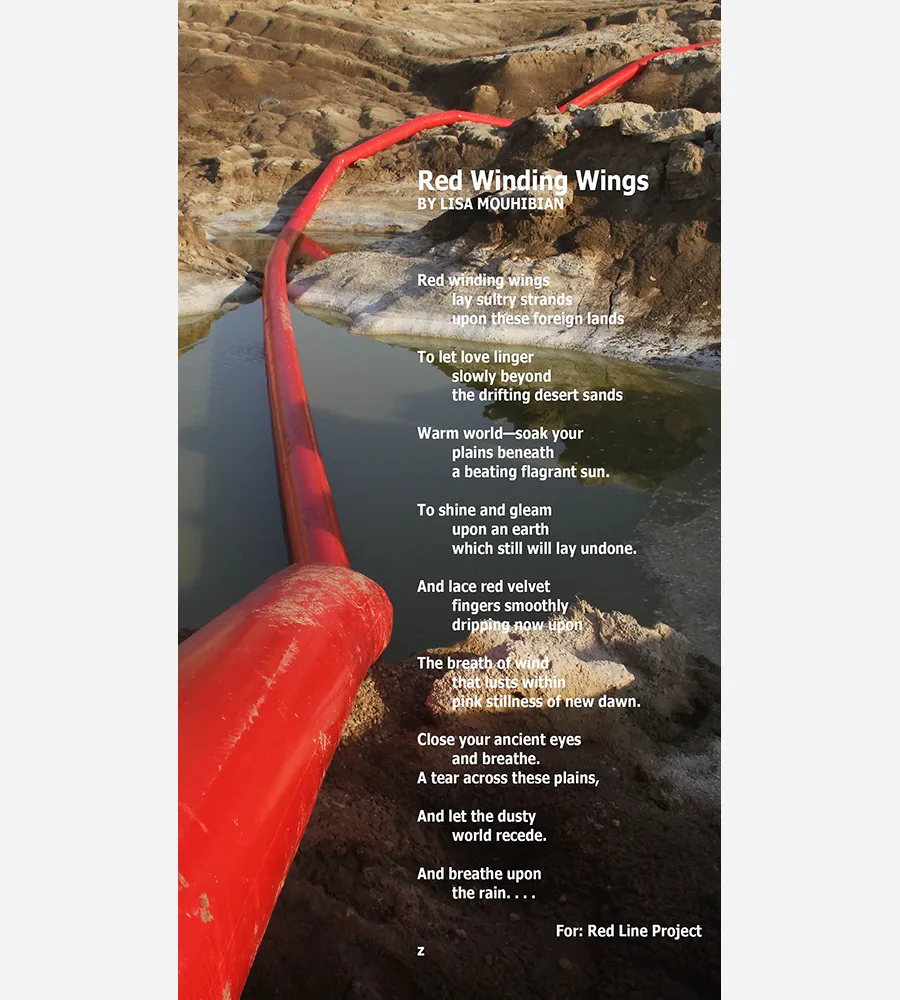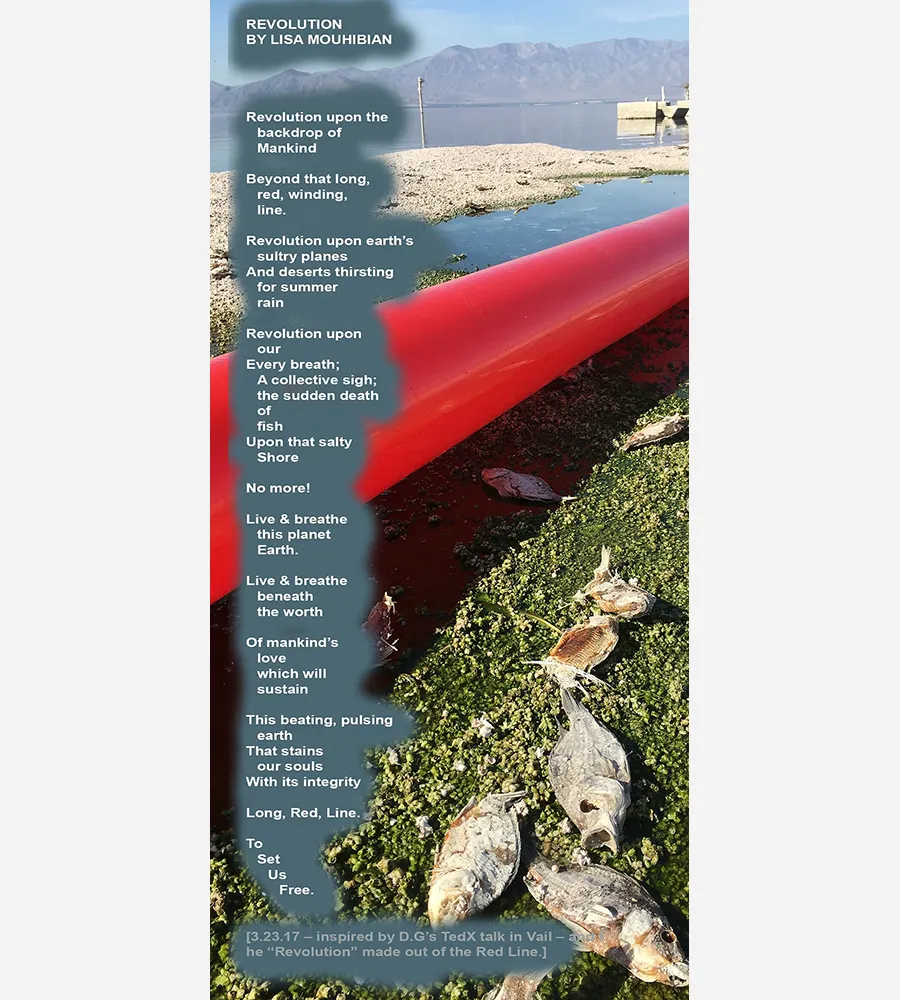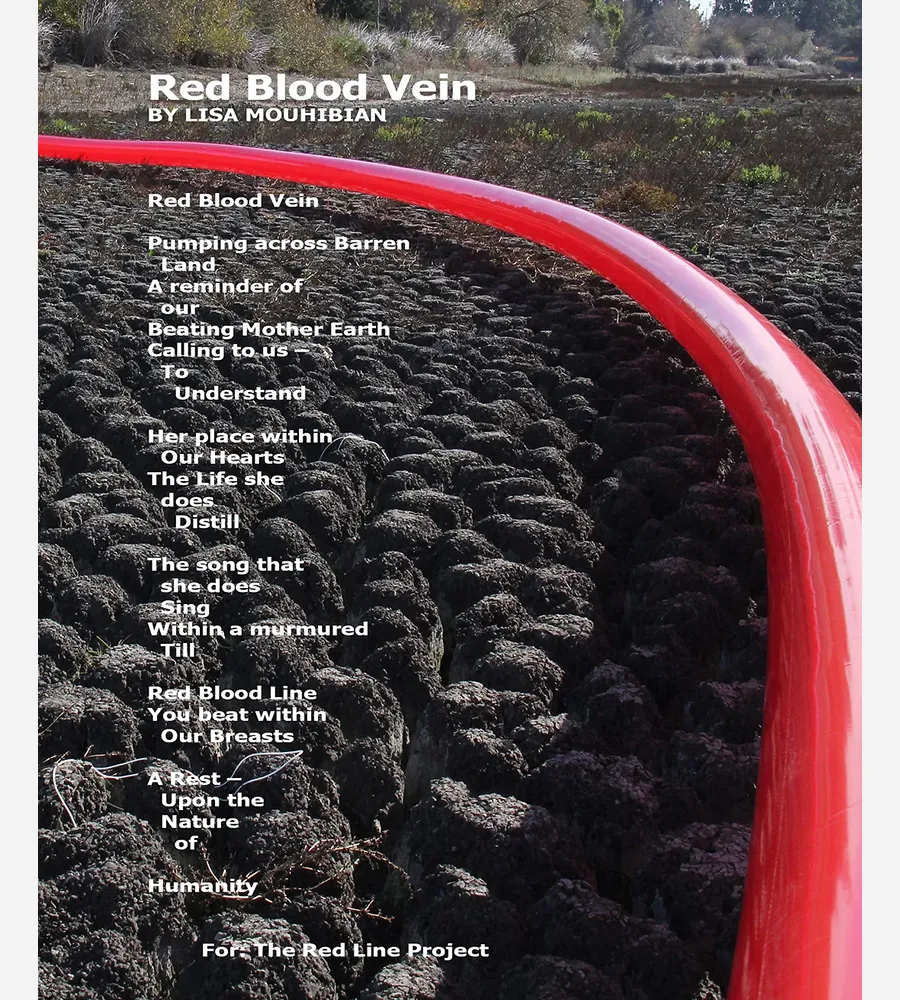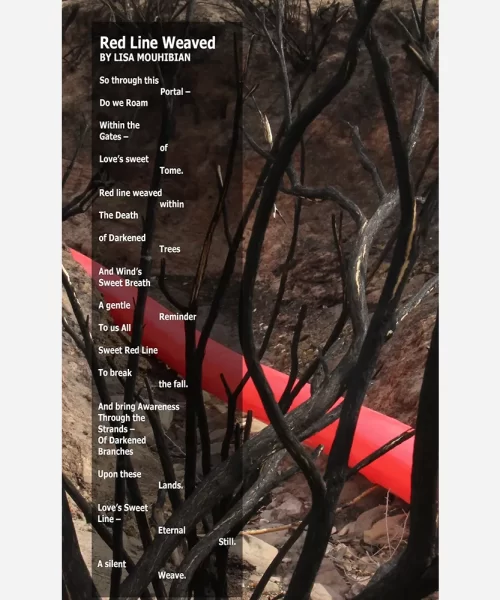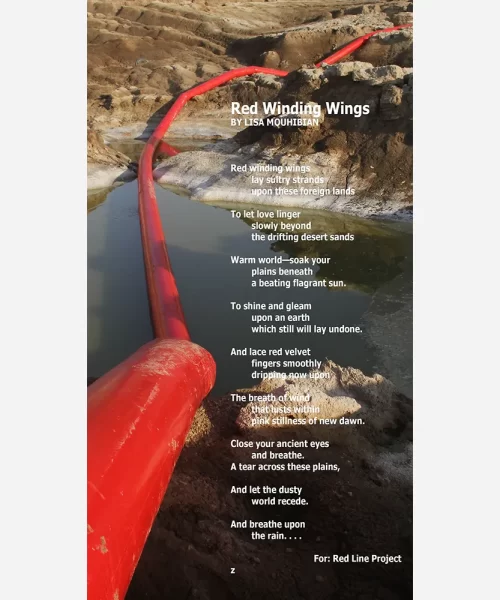 Lisa Mouhibian is an award-winning writer, poet and songwriter. Her poetry has been exhibited with The Red Line Project at the San Luis Obispo Museum of Art, The LA Art Show, and at The Loft at Liz's Art Gallery in Los Angeles. Her writing has appeared in Edible LA, The Los Angeles Times, Whole Life Times, Food & Wine and other publications.
She is the author of the novel Unchain My Heart, which is based on the true story of Bobby Sharp, who wrote the song of the same name for Ray Charles. She recently released the audiobook, Unchain My Heart-Poetry Excerpts, which is narrated by Emmy-award winning actor, Kim Estes, and the upcoming full audiobook (which she wrote and produced) is set for release in October. She has just completed her second novel entitled Fear. As a songwriter, Lisa has worked with a number of known artists and musicians. She is a Professional member of the Grammy Foundation.
Currently Lisa is visiting as many countries as she can, exploring our beautiful planet, documenting a travel and culinary adventure, and writing about the beauty she finds in nature. She is also working on her next novel. A former Elite model, Lisa lives with her husband in Los Angeles, California.